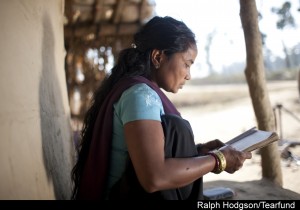 I'm very excited to announce the conference on 'Engaging with Poverty in the Early Church and Today' at St Mary's University, Twickenham (London) on Friday 4 and Saturday 5 December 2015. The conference is being jointly sponsored by the Centre for the Social-Scientific Study of the Bible at St Mary's University, Tearfund and Caritas (Diocese of Westminster). Details and a link to the registration page are here, and you can download the pdf poster from here.
The conference is aimed at church leaders, those working in NGOs concerned with poverty, and other thoughtful people. The presentations will draw on deep scholarship and understanding, and will be presented in an accessible way for this audience—this will be a high quality conference!
We're putting together a collection of top-notch biblical scholars with experts in modern engagement with poverty to explore the issues. Each session will feature a presentation by a biblical scholar and a paper by a 'modern world' expert on the same theme, followed by half an hour for conversation about the theme. We shall listen well to what Christian engagement with poverty looks like in both ancient and modern settings, so that we learn about the complex ways in which early Christian ideas and practices relate to modern ideas and practices and vice versa. In other words, the conference aims to address both continuities and discontinuities between the ancient world and today. We are most interested in coming to grips with the full complexity of the matter, in order to inform reflection and action to alleviate poverty today.
The speakers are outstanding, and include: John Barclay (University of Durham), Lynn Cohick (Wheaton College), Bruce Longenecker (Baylor University), Myrto Theocharous (Greek Bible College, Athens), Katie Harrison (Tearfund), John Coleby (Caritas), Helen Hekel (Tearfund), Ellie Hughes (Riverbank Trust), Fiona Gregson (Birmingham), Virginia Luckett (Tearfund), the Rt Hon Stephen Timms, MP (Shadow Work and Pensions Secretary), Christopher Hays (Colombia), Francis Campbell (Vice-Chancellor, St Mary's University, Twickenham), Hannah Swithinbank (Tearfund), Craig Blomberg (Denver Seminary), Francis Davis (St Mary's University, Twickenham), and yours truly.
See you there!