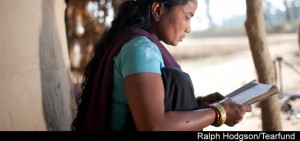 Next week (Friday 4 and Saturday 5 December) is our conference at St Mary's University, Twickenham on Poverty in the Early Church and Today, and there are still some spaces available—so if you're thinking about coming, please register quickly here. The conference is aimed at thoughtful people concerned about this area, including those working in NGOs, clergy and ministers, and Christian laypeople. This will be a highly accessible and very thoughtful look at this important them.
Our St Mary's Centre for the Social-Scientific Study of the Bible is co-sponsoring this conference with two Christian 'aid' agencies, Caritas (Diocese of Westminster) and Tearfund, with generous financial support from Bible Society and Caritas (Diocese of Westminster). It promises to be outstanding! Each session will include presentations by an expert in the ancient world of the Bible and an expert in the modern world dimensions of poverty, each speaking on the same theme, followed by half an hour of conversation and discussion. This will enable us to engage with the full complexity of the issues in some depth. The themes are:
Poverty and its causes
Benefaction: What it is and what it looks like
Patronage and being patronised
Raising funds in one place, giving to another
Poverty, choice and dehumanisation
'The undeserving poor': The rhetoric and theological development of a problematic category
State, church and civil society: Who is responsible for the poor?
'The poor will always be among you'
The group of speakers is outstanding:
Lynn Cohick, Wheaton College, Illinois, USA
Katie Harrison, Head of Media, Tearfund
Bruce Longenecker, Baylor University, Texas, USA
John Coleby, Director, Caritas (Diocese of Westminster)
Steve Walton, St Mary's University, Twickenham
Helen Hekel, Coordinator on Sexual Violence, Tearfund
John Barclay, University of Durham
Virginia Luckett, UK Churches' Team Director, Tearfund
Myrto Theocharous, Greek Bible College, Athens, Greece
Ellie Hughes, Director, Riverbank Trust, Richmond, London
Fiona Gregson, Diocese of Birmingham
Hannah Swithinbank, Researcher, Integral Mission Team, Tearfund
Christopher Hays, Fundación Universitaria Seminario Bíblico de Colombia
The Rt Hon Stephen Timms, MP
Francis Campbell, Vice-Chancellor, St Mary's University, Twickenham
Craig Blomberg, Denver Seminary
Francis Davis, St Mary's University, Twickenham
More details, and the registration link, here. Please come—you'll benefit!